Spring Special Offer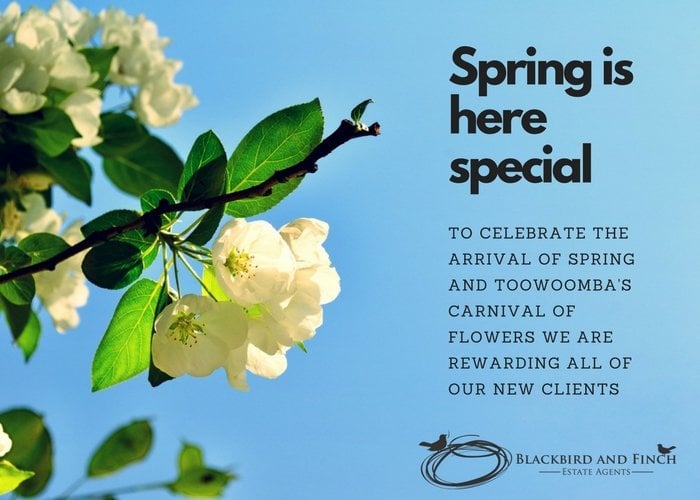 Engage Blackbird and Finch to manage your investment property this Spring and you can choose one of the following rewards:
1. Free professional photos
2. Free internet advertising on www.realestate.com.au
3. No letting fee
4. One month of no management fees.
Call Simone or Rebecca on 07 4642 0007 to discuss creating a personalised management plan for your property today. Changing agents is simple and we can look after it all for you.
* Conditions
Investment property must be in the 4350 or 4352 postcode or within 50km of the Toowoomba CBD. Free professional photos reward include up to 12 daytime images using our preferred professional photographer. Free internet advertising on wwww.realestate.com.au, no letting fee and one month of free management fees rewards are for one-time use only.