5 Maintenance Must Dos for Landlords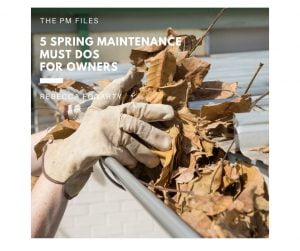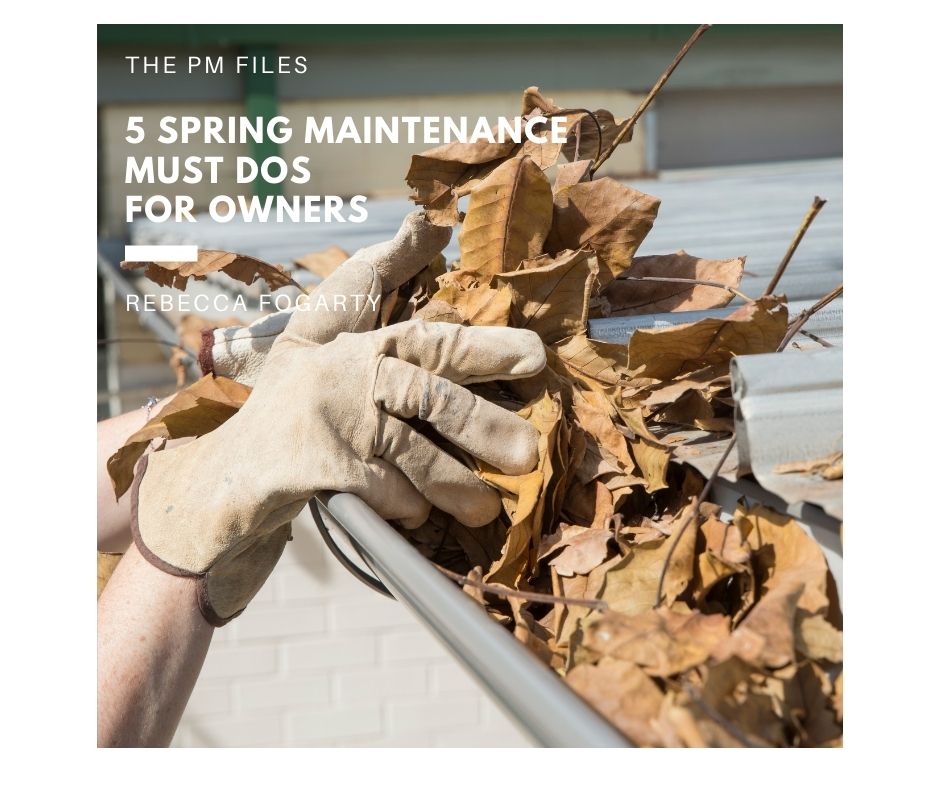 Spring-time is a fantastic time of year. Flowers are out in bloom and Toowoomba comes alive for the Carnival of Flowers. With so much happening, it is often forgotten that Spring is the start of the summer storms.
Storms can cause a lot of damage, as we saw in 2011 with the major flooding of Toowoomba. While there are some things we cannot prepare for, we can make sure that small problems don't turn into larger problems. Taking some minor steps to prevent maintenance will save you money in the long run.
Clean gutters
With the summer storms fast approaching, a good gutter clean out of all leaves and debris will help stop water coming back up under the roof. This is the major cause of many roof leaks that can cause costly problems.
Cleaning the gutters will also aid to fill any tanks with precious rainwater that your tenants will appreciate.
Check roofing
Both tiles and iron roofs need maintenance from time to time. While you or your tradesman are cleaning the gutters, a quick inspection of the roof is recommended. Look out for loose or cracked tiles, lifting iron, loose nails or rust spots that are starting to degrade. All of these can cause problems during and after a storm.
Trim trees and large shrubs
Spring is a great time to attend to those overgrown trees that will put more leaves into your freshly cleaned out gutters. Large limbs and overhanging branches that can fall and damage your roof should be trimmed. Branches touching the house can cause damage to gutters and the fascia. They can also assist rats and mice to gain entry to the property.
Mulch the gardens
Unless there is a special term or condition for mulch in the lease, generally this would be the responsibility of the owner. Mulching the garden not only helps minimise the water used to keep plants alive, but it looks great as well.
Check pipes and flexi-hoses
One of the major causes of flooding within a home is the bursting of a flexi-hose. These are commonly used under a sink or vanity or for the toilet. During winter these hoses and outside pipes can experience cold conditions causing cracks and leaks.
All of these issues may be attended to by the landlord, but if you do require help, we have qualified, affordable tradespeople available. Give us a call on 07 4642 0007 if you would like us to arrange your Spring maintenance.