Your Insurance Claim Is Settled – but Doesn't End There!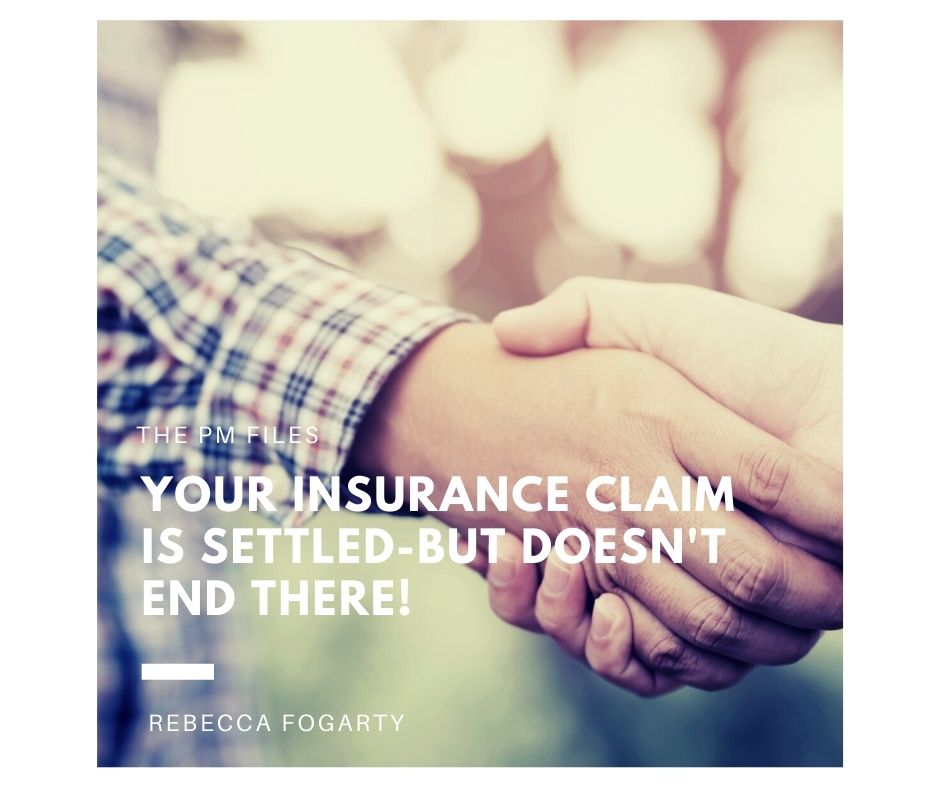 After you've breathed a sigh of relief that your insurance claim has been made and settled, you may wonder what happens next. You see, it is not over for your landlord insurer – and may not be over for you either.
"Subrogation" – it's not a word you hear every day, but it is one you might find in your insurance policy wording (or it may be expressed in your PDS as the insurer's "right to recovery").
What does that mean, you ask?
Simply put, subrogation (also commonly known as 'recovery of loss') protects you and your insurer from paying for losses that aren't your fault. It lets your insurer pursue the person at fault to recover the money paid out for your claim. When it comes to landlord insurance, the person responsible for the loss is often the tenant, for example, they didn't pay their rent or damaged your property and didn't make good.
You take out insurance to cover these sorts of eventualities and, if your claim meets the criteria, your insurer will pay out. But insurance companies can't just give lots of money away and let the person responsible for causing the loss wipe their hands of it. They need to try to get that money back so they can stay in business themselves. That's what the subrogation clause in your insurance policy means – insurers can try to recoup the loss from the responsible party (not only tenants, it could be a property manager, tradie, vandal or other third party). Under common law, a person who causes or contributes to a loss for another can be held responsible for that loss.
Great – but why do you need to know this?
Two reasons.
First, this is why you should never "do a deal" with your tenant when it comes to a loss they caused. Say the tenant damages your property. You say "don't worry about fixing that, I'll just take it out of your bond and claim it on my insurance". They say "oh ok, suppose it doesn't make much difference if I pay for it straight out of my pocket or out of my bond". Your insurance provider says "don't think so".
You see, your tenant caused the damage, and your insurer has the right to recoup the funds they paid to you from your tenant. The tenant isn't likely to thank you if they are forced to pay for the damage twice – once through their bond and again if the insurer comes knocking. NOTE: Most insurers won't pursue recovery from a tenant if they can show a court order or evidence that they have already paid or are on a payment plan.
EBM RentCover also won't recover if the tenant has been released from the property due to financial hardship.
Your insurer also won't look too kindly on you either for "double dipping" (e.g. taking the money from the bond and claiming on the insurance). This is actually insurance fraud and a big no-no (you cannot make a profit from an insurance policy… it's effectively theft!). This is also the case if you make a claim for losses through your insurance, but you are compensated from the tenants through a court/Tribunal ruling. If you fail to let your insurer know this has happened, they could take action against you.
As for telling your tenant to "just pay me the excess I'll have to pay on my insurance claim" – see above.
And secondly…
That subrogation clause in your insurance policy also points out that you have a responsibility not to do anything that prevents the insurer from recovering the losses. By "not doing anything" that means not agreeing to, or telling someone who caused you loss, damage or liability, that you won't hold them responsible. If you do this, you've prejudiced the insurer's case and that could make it impossible for them to try to recoup their losses (plus, it is likely to prevent the insurer from paying your claim).
Why is it so?
In a nutshell, your insurer's ability to recover depends on your legal rights – if you have already released the at-fault party (e.g. tenant) from liability, you have no legal rights, so your insurer also has no right.
So, if they can't get the money back from the responsible party… there's a good chance they won't pay your claim, or if they find out afterwards, they'll get it back from you. As you breached your contract with them, by preventing their right of recovery, they are no longer liable to cover the loss, damage or liability you suffered.
An insurer won't always exercise their right of subrogation/recovery, for example, when it comes to damage claims, they might only pursue if there was negligence or malice involved. But if they do, it is important that you avoid doing anything that could make recovery difficult, as ultimately it may impact your own claim.
Source: EBM Insurance