TIPS TO BRING BACK YOUR LAWN THIS YEAR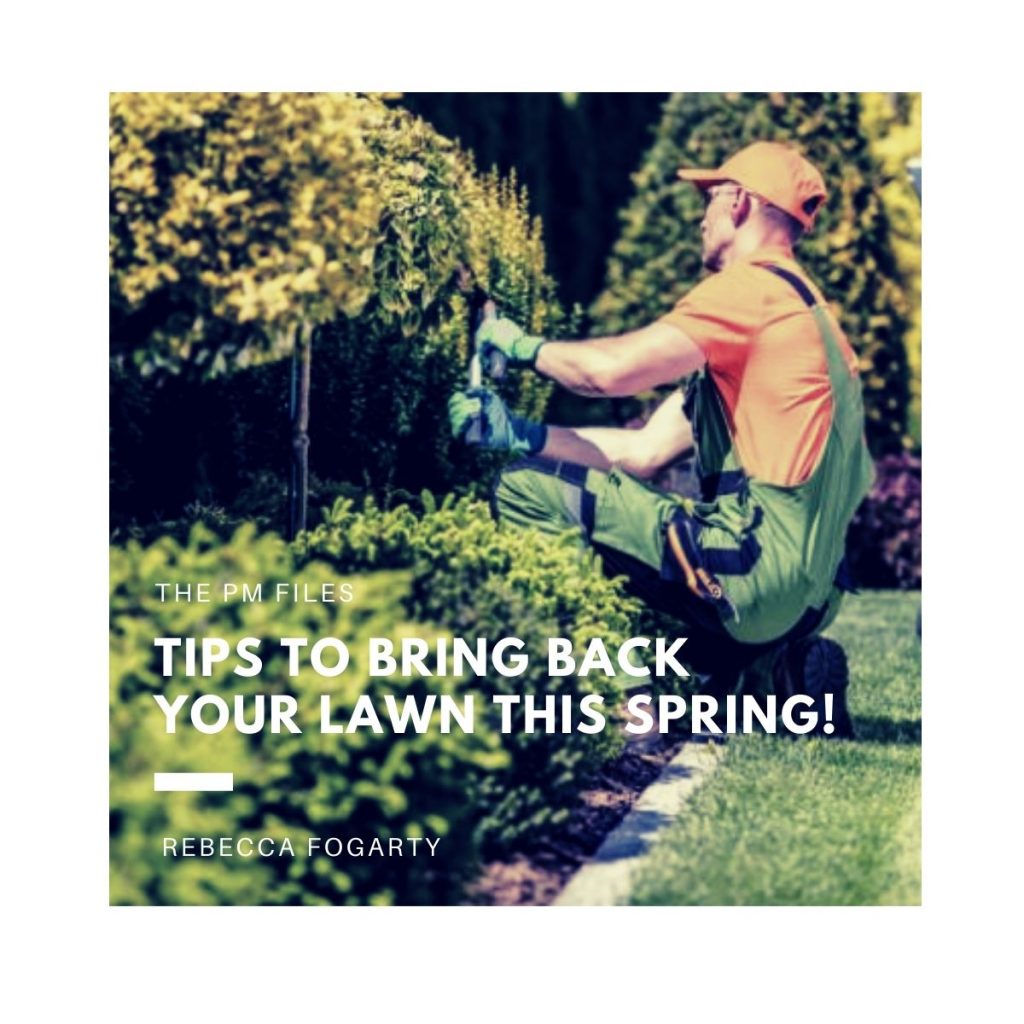 Did you know that it is a legal requirement of your lease to ensure you maintain the gardens and lawns to the same condition they were at the start of your tenancy? This can be hard if you are not used to having a lawn to care for, as many tenants just think that a mow each fortnight is sufficient. However, there is more to maintaining the lawns if you have some other problems like weeds or compacting.
Follow these tips to ensure your lawn is looking great this Spring!
Water 
Lawns are a plant and do require watering if there is no rain. Just a regular sprinkle each week is usually sufficient and won't increase your water usage too much. As always, follow council water restrictions guidelines at all times.
Weed
Remember just like your gardens, lawns can get weeds as well. You need to spray this with a lawn safe weedkiller like weed and feed or Kamba or pull them from the roots. It's best to do this before they seed as they can spread quickly.
Air
Lawns can have dead grass left underneath which can restrict the growth. Giving the lawn a good rake and getting all of the dead grass from underneath can air the lawn and encourage growth.
Mow
Regular mowing will ensure the grass is growing well, cutting too early or too low can kill the lawn but leaving the grass too long will mean exposing the underside of the grass which will kill it as well. You should always only take the top third of the grass off when mowing. Mowing the lawn when the grass is no longer than 6/8 inches will keep your lawn looking good.
Edge
Remember to whipper snip the edges of your lawn along fences and driveways. An alternative is to poison the edges of the fence/driveway if you don't have a whipper snipper.
Help
To help your lawn grow and look healthy, don't ever park or drive on your lawn. The regular compressing of the soil can make it hard for any lawn to grow there for some time. If the lawn was lush and green at the start of your tenancy and is now compact from parking on it, you may be asked to returf the area.
If you have any concerns about your property and the condition of the lawns from the start of your tenancy, please check your Entry Condition Report or give us a call.