An insight into what gutter cleaning entails.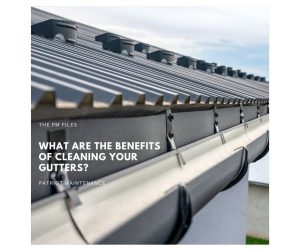 Gutter Cleaning helps-
PROTECT YOUR HOME FROM WATER DAMAGE
Gutters operate by channelling water away from your home as it runs off your roof. When gutters become blocked with debris, water may pool around the base of your home, causing damage. Additionally, clogged gutters might cause roof leaks. A leaky roof can result in structural damage to your home's walls, ceiling, floor, fascia boards, and other components.
KEEPS INSECTS AND ANIMALS AWAY FROM YOUR GUTTERS
Leaves, twigs, and other waste accumulation in gutters serves as nests for birds, rodents, mice, mosquitoes, and other insects, to name a few. In addition to blocking up your drains, these nests serve as a breeding ground for pests, disease and bacteria to reproduce.
Many of these animals are carriers of diseases that are potentially harmful to human health. Additional damage to your home's structure can be caused by rats, mice, and various insects chewing or burrowing into the foundation, trusses, siding, ceilings and walls.
The breakdown of the material left behind by nesting organisms can encourage the growth of tree seedlings, plants, and fungi in the gutters. This can have a negative impact on the aesthetic of your home and the structural integrity of your roof, along with yours or your family's health.
PROTECTS THE LANDSCAPE
The landscaping around your property adds to its curb appeal. It also gives shade during the summer, shelter from the wind and the capacity to redirect rainfall to avoid flooding. Gutters are used to divert excess rainwater water away from plants and gardens. When gutters become clogged, the collected water that is dumped from your roof can erode soil and wash away flowers and other vegetation, damaging them. This can also lead to ground instability and foundational erosion.
PREVENTS ROOF LEAKS
Gutter systems that are clogged are ineffective in draining water from your roof. This may result in water accumulating on your roof, having the potential to leak into your home. Water from roof leaks can rot roof rails, ceilings, walls, floors, and furniture. Causing dangerous mould to build up in your roof and on your ceilings.
MAKES YOUR ROOF LAST LONGER
A clogged gutter can cause water to pool on your roof, increasing the rate of wear and tear to shingles and roof tiles. As your roof ages, the chance of tiles or shingles cracking or getting damaged increases – which in turn can result in roof leaks.
EXTENDS THE LIFE OF YOUR GUTTERS
When gutters are not cleaned regularly, material accumulates. The additional weight of the debris might cause damage to your gutters or cause them to fall off. Also, organic waste that builds up in a clogged gutter has the potential to cause corrosion, rust spots and weaken the integrity of your home's exterior.
LOWER BUSHFIRE RISK
It might not seem like much, but the debris in your gutters is a fire hazard. During bushfire season, it takes one stray ember to land on your roof or in your gutter and start a fire in your home.
CONCLUSION
Gutters are an important feature of a property's drainage system, particularly the roof. Gutters guard against water damage to roofs, doors, ceilings, and foundations, as well as damage to adjacent landscapes.